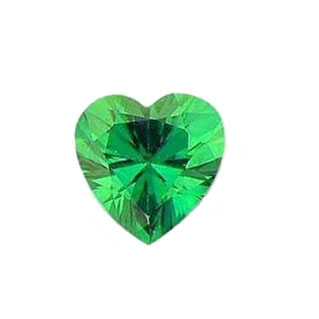 25 Miles included
Written ceremony (not customizable)
Filing of license
Email / Phone support
Maximum of 24 additional miles can be added at mileage rate in effect at time of wedding
Not available on Holidays / Holiday weekends
REHEARSAL / TRADITIONS NOT AVAILABLE WITH THIS PACKAGE
PRICE: $200.00
Deposit: $25.00
50 Miles included
Written ceremony (not customizable)
Filing of license
Email / Phone support
1 Tradition
Maximum of 24 additional miles can be added at mileage rate in effect at time of wedding
Not available on Holidays / Holiday weekends
REHEARSAL IS NOT AVAILABLE WITH THIS PACKAGE
PRICE: $250.00
Deposit: $25.00
75 Total miles included
Written ceremony (some customization available)
Filing of license
Email / Phone support
Keepsake copy of marriage certificate
Rehearsal
PRICE: $300.00
Deposit: $50.00
100 Miles included
Written ceremony (some customization available)
Filing of license by Priority mail
Email / Phone support
Keepsake copy of marriage certificate
Rehearsal (w/diagrams if needed) and 2 traditions
Additional miles can be added at mileage rate in effect at time of wedding
(overnight accomodations may be required dependent on total distance)
PRICE: $450.00
Deposit: $50.00
75 Miles included
Written ceremony (some customization available)
Filing of license
Email / Phone support
Maximum of 24 additional miles can be added at mileage rate in effect at time of wedding
Choice of 2 traditions OR 1 tradition & rehearsal
Keepsake copy of marriage certificate
PRICE: $350.00
Deposit: $50.00
PLEASE READ INFORMATION BELOW PACKAGES BEFORE SELECTING YOUR PACKAGE
MILEAGE: Included in all packages and based on round trip total. Excess mileage up to the allowed amount in each package is charged at the mileage rate in effect at the time of your wedding. Rates are determined by IRS standards each January and July.
Use Google Maps and calculate mileage from Belleville, Michigan to the city of your ceremony location and multiply by 2.
Overnight accommoations may be necessary for some locations. One or two nights may be required dependant on distance and start time of rehearsal / ceremony. Please inquire if your ceremony is more than 100 miles ONE WAY from Belleville, Michigan.
Our attendance at rehearsal is Thursday through Saturday after 6pm and is dependant on availability. Earlier times or days may be available upon request. Alternative options are available to you if we cannot attend your rehearsal.
CEREMONY REQUESTS LESS THAN 45 DAYS FROM WEDDING DATE ARE SUBJECT TO ADDITIONAL COSTS
TRADITIONS: Examples of traditions include Unity Candle, Sand Blending, Tying of the Knot, Jumping the broom, Love Letter Wine Box, Rose ceremony, Tree planting, etc. A tradition is a symbolic ceremony within the actual ceremony. Only our Emerald, Sapphire and Diamond packages include traditions.